Dragon Shield returns to Gen Con, four days of amazing gaming, this August 1st — August 4th in Indianapolis, Indiana at booth 2671 in Hall G.
In celebration of our twentieth anniversary, Dragon Shield is offering a slew of brand-new products never-before sold. To mark 20 years with our dragons, we are excited to announce an industry first; a convention exclusive art and story book by Ian Spiegel-Blum, called Dragon Shield: Kingdoms.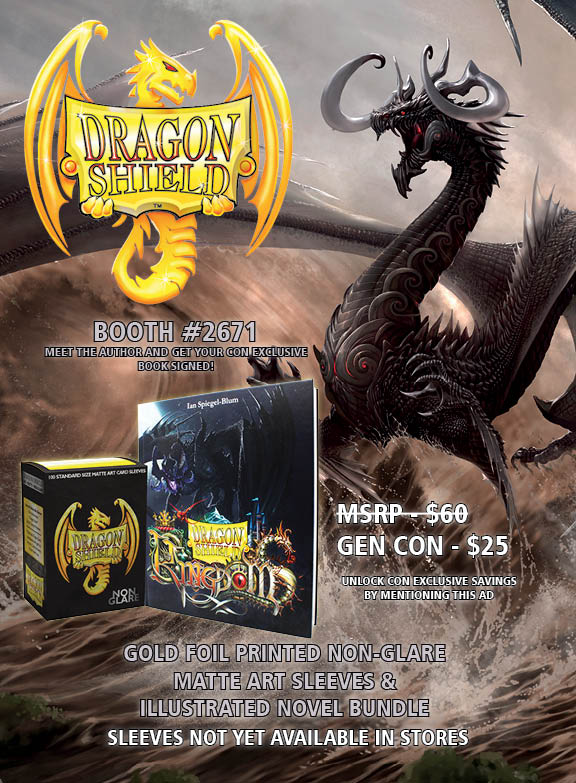 This hardback book features over 170 pages of beautiful artwork from the history of Dragon Shield and an original fantasy story taking place in the world of Arcania. If you have ever wondered about the stories on the back of the Dragon Shield products, this book will finally tell the entire tale. Only 1500 copies of the first edition of these books exist so get yours before they're gone (and ask Ian to sign it while you're at the booth for extra bragging rights).
In addition, players and collectors can pick up our brand-new anniversary sleeves before they are available anywhere else. Our anniversary sleeve is a black matte art non-glare sleeve with our special anniversary logo printed in foil on the back. These are very limited and once they're gone, they're gone.
Gen Con attendees can purchase a box of the anniversary sleeves and a copy of Dragon Shield: Kingdoms for $25 — almost 60% off of the MSRP value.
We'll be giving away seven collectible tokens again this year in both foil and non-foil variants, so be sure to ask for one when you stop by! Preview 3/7 below.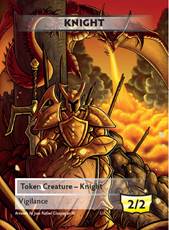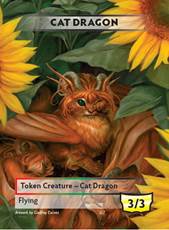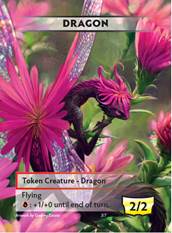 New this year
For the first time, Dragon Shield is participating in the Gen Con Pin Bazaar! The Pin Bazaar is a fun way to collect special edition pins from tons of different booth vendors. You can read more about the Pin Bazaar and see all of the pins here: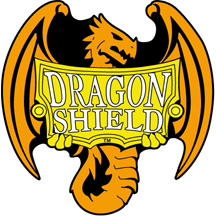 Stop by our booth to pick up our special edition anniversary pin.
Quick Facts
Dragon Shield Booth #: 2671
Con Only products: Dragon Shield: Kingdoms lore and art book
Collectibles: Seven unique tokens in non-foil and foil + anniversary pins
Pre-sale products: Non-Glare Matte Silver, Non-Glare Matte Purple, Non-Glare Matte Clear sleeves, Non-Glare Matte Art sleeves
Launch products: Nest 100+ Yellow & Magic Carpet Yellow
Mention this post at our booth for a chance to be featured in an upcoming piece of lore as a character in the on-going saga of Arcania and the Dragon Shield dragons!